Skip to Content

OVER 50 YEARS OF EXPERIENCE IN CRIMINAL DEFENSE, TRAFFIC VIOLATIONS, JUVENILE LAW, PERSONAL INJURY, AND LANDLORD/TENANT DISPUTES.
ABOUT US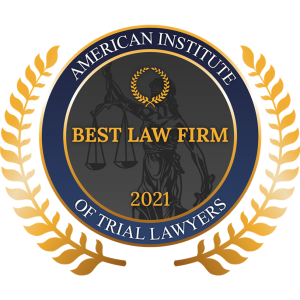 At Gritz, Hanifin & Shih, LLC, we are a new kind of law firm for a changing world. We are consistent, patient and professional, giving each new case the attention it deserves. An integral part of our services is to work closely with our clients so that they can make the right decisions with respect to their legal needs.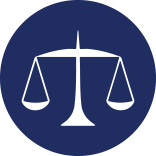 EXPERIENCE
We have over 50 years of experience, and our team has been through countless cases, from criminal law to traffic law. We know how to craft a compelling defense, and you can count on our team of experienced professionals to get the job done, whatever it may be.
COMPASSION
We understand that, guilty or not, everyone deserves their day in court and their chance to state their case. Nobody is perfect; people make mistakes, and our team is here to make sure if you make a mistake, you get the best legal representation possible.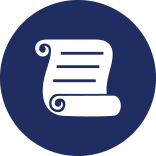 ADVICE
It can be hugely comforting to know you have a team of expert defense lawyers taking your best interests to the negotiating table or into the courtroom for you. With Gritz, Hanifin & Shih you won't have to wonder, our attorneys genuinely care about your case and your future.
I contacted Gritz, Hanifin, and Shih because I needed guidance. They returned my call immediately and scheduled an appointment to meet with me the following day. They were very polite and professional. I worked directly with Patrick Hanifin. He gave me all my options during our appointments and I never felt rushed when speaking to him. Prior to attending court, Mr. Hanifin shared with me what to expect. He did an amazing job representing me and making me feel comfortable during the entire length of the case. He promised a win and he delivered!
Shawn Gritz has represented our family effectively on two legal matters that entailed court proceedings. He is a thorough, thoughtful professional with a reputation for getting results. We entered court well prepared and felt we were in the hands of an extremely knowledgeable and highly competent attorney who understood our plight and explained things to us. We unequivocally recommend his excellent counsel to others. He and his colleagues at the legal firm offer quality services at reasonable prices.
CONTACT US
Need to get in touch? We'd love to hear from you!
Please fill out the form below and we'll contact you as soon as possible.