Skip to Content
REPRESENTATION FOR SPEEDING AND TRAFFIC VIOLATIONS
Many people don't think minor traffic law violations need legal representation, but consider this: Even a speeding ticket stays on your record. Even the most minor traffic law violations can cause your insurance to increase, and if you have a job or are applying to jobs that demand a clean driving record, you could lose your job due to a few speeding tickets.
Even when the penalties are seemingly minor, like a fine or a few points on your driving record, you deserve the opportunity to state your case and protect your interests. The team at Gritz, Hanifin & Shih are expert trial lawyers with over 50 years of experience in Montgomery County. We're ready to take the stand with your best interests at heart.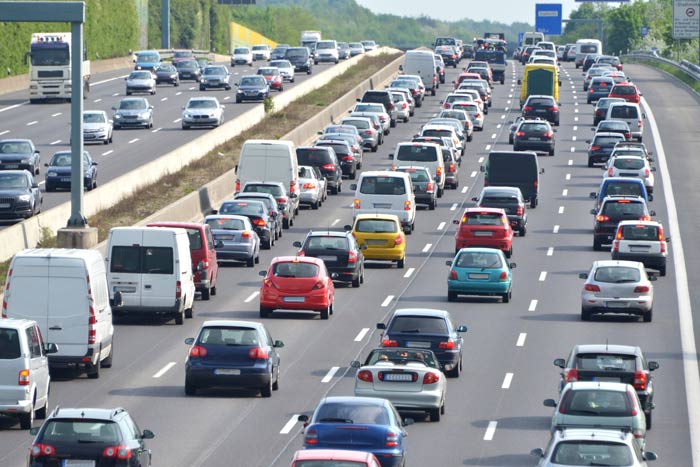 AVOIDING TRAFFIC LAW VIOLATIONS
Although we will represent you expertly in traffic court, it's much easier to try to avoid these citations altogether. Here are a few tips:
DUI/DWI: Make sure you have a way to get home that doesn't include getting behind the wheel of your own car when you're at all doubtful of your sobriety. Paying more for a cab or a rideshare is a small price to pay compared to losing your license for six months to a year.
Distracted driving: Distracted driving is one of the biggest things that cops are cracking down on when you're on the road. If at all possible, try not to eat, apply makeup, or focus on anything but the road when you're driving. If you need to send a text, pull over to a safe place to do so.
Auto accidents: If you're in an auto accident, you could be at the wrong end of criminal or civil litigation. One of the first things you should do after an auto accident should be to call your lawyer, no matter how major or minor the accident.
REPRESENTING YOU IN THE FACE OF ANY TRAFFIC VIOLATION
Whether you were cited for speeding, running a red light or stop sign, or simply a broken taillight, the team at Gritz, Hanifin & Shih has a breadth of experience getting you justice. We're proud to represent Rockville clients like you in the face of the following:
DUI/DWI
MVA hearings
Driving without a license
Driving with a suspended license
Driving with a revoked license
Driving without Insurance
Driving with a learner's permit without supervision
Hit and run
Unauthorized use of a motor vehicle
Speeding
Reckless driving
Negligent driving
Texting and driving
Fraudulent license applications
Commercial driver's licenses
Car accidents
HOV violations
Possessing a fictitious license
When you use Gritz, Hanifin & Shih for your representation, we help with the following:
Getting out of minor traffic citations for speeding and similar offenses
Pleading down major violations
Keeping your license and lessening the penalties for DUI, negligent driving, and more
NEED REPRESENTATION? CALL FOR A FREE CONSULTATION!